Her Majesty Queen Rania Al Abdullah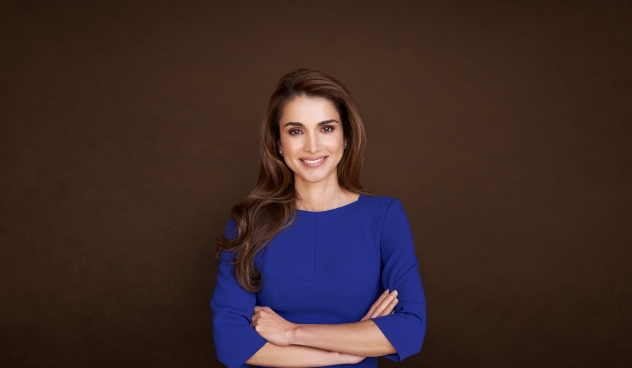 Her Majesty Queen Rania Al Abdullah was born on 31 August 1970. She attended the American University in Cairo to obtain a bachelor's degree in Business Administration. Upon her graduation from university in 1991, Queen Rania pursued a career in banking in Jordan, followed by a brief career in the information technology sector.
Queen Rania married then Prince Abdullah bin Al Hussein on 10 June 1993.  They have four children:  His Royal Highness Crown Prince Al Hussein, born 28 June 1994; Her Royal Highness Princess Iman, born 27 September 1996; Her Royal Highness Princess Salma, born 26 September 2000, and His Royal Highness Prince Hashem, born 30 January 2005.
Her Majesty Queen Rania focuses on a variety of causes, the most important of which is education. In Jordan, Her Majesty's work helps raise the quality of education for Jordanian children. Abroad, Queen Rania advocates for global education and for world leaders to fulfill their commitments towards universal primary education.
Her Majesty's core concerns include:
Improving the quality of Jordanian family life, by empowering local communities and protecting children from violence
Promoting quality, access, excellence and innovation in education in Jordan
Advocating for access to quality, global education
Championing cross-cultural and inter-faith dialogue to foster greater understanding and tolerance around the world
Encouraging sustainability throughout the public and private sectors
Tackling issues affecting youth
Follow Her Majesty's activities and news on Facebook, YouTube, Twitter, Instagram, Flickr and the official website.
Offical Website