King meets US vice president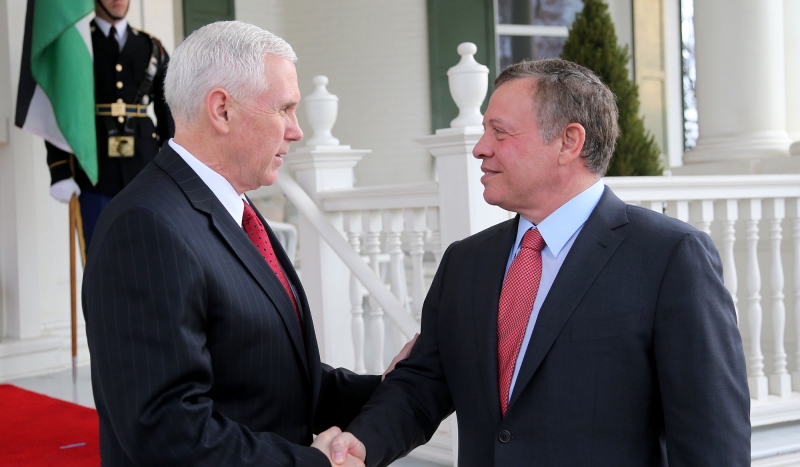 His Majesty King Abdullah on Monday met with US Vice President Mike Pence.
King Abdullah and the vice president emphasised the strength of the strategic Jordanian-US relationship as well the role the US plays in ensuring regional stability.
His Majesty stressed that terrorism is a common enemy that "threatens all of us".
The King emphasised that Muslims are number one victims of the outlaws of Islam, the Khawarej, who pose a global problem and do not represent any faith or nationality and target all of us who do not subscribe to their ideology of hate.
They also discussed efforts to end the Syrian crisis as well as the importance of international cooperation in efforts to bring a political solution to this crisis.
Both sides also discussed efforts to revive the Palestinian-Israeli peace process and means to bring both sides back to the negotiating table.
The US side is committed to working closely with Jordan when addressing these issues in the spirit of strategic partnership between both countries, Pence said.
US-Jordanian bilateral relations were also discussed, and Vice President Pence reaffirmed the US continuous support for Jordan in implementing economic reforms and sustaining the burden of refugees.